Contact: Lydia Palmer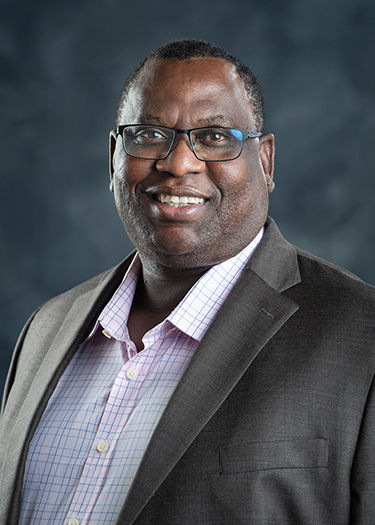 STARKVILLE, Miss.—Mississippi State University's College of Education, along with its Department of Counseling, Educational Psychology and Foundations, is announcing the addition of an online Master of Science in Counselor Education with a concentration in rehabilitation counseling.
With the first cohort starting this semester, applications are now open for the fall 2023 term and can be accessed at https://www.online.msstate.edu/msrc.
Rehabilitation counselors possess a distinctive knowledge, awareness and skill set to work with the challenges people with disabilities face on a day-to-day basis across multiple facets of life.
They assist people with functional, psychological, developmental, cognitive and emotional disabilities, among other impairments or health disabilities, as well as work with active-duty service members, veterans and others to overcome barriers to obtaining, maintaining or returning to integrated-competitive employment and independent living in a variety of settings.
Assistant Professor and Program Coordinator Zaccheus "Zack" Ahonle conveyed his excitement about the accredited, 60-hour online program addition as a new option for students. A master's degree is among requirements to obtain the Licensed Professional Counselor credential.
"I am extremely excited about the launch of our fully online Master of Science in Rehabilitation Counseling program, which trains counselors to work with individuals with physical, mental, sensory, emotional and cognitive disabilities to overcome barriers to access and inclusion in integrated-competitive employment and community participation," Ahonle said.
The new option will allow working professionals and students from outside the state and even beyond the U.S. to fulfill their career goal of obtaining a master's degree in rehabilitation counseling, he added.
"I wish to express my gratitude to CEPF's department head, Dr. Daniel Gadke, and the dean of the College of Education, Dr. Teresa Jayroe, for their unalloyed support and commitment, without which this would not have been possible," Ahonle said.
According to the U.S. Bureau of Labor Statistics, employment opportunities for rehabilitation counselors are expected to increase by a factor of 11% from 2021 to 2031, much faster than the average for all occupations, mainly because of increased need for rehabilitation services among growing elderly populations; wounded military veterans; people with emerging disabilities such as neurodevelopmental disorders, diabetes, and primary pain disorders; and people with certain autoimmune diseases.
Graduates obtain employment in a wide variety of settings including state and federal vocational rehabilitation agencies, mental health and substance abuse treatment programs, public school districts, hospitals, the Veterans Administration and in community-based rehabilitation programs.
For more information, visit https://www.online.msstate.edu/msrc or email Ahonle at zja34@msstate.edu. MSU's Department of Counseling, Educational Psychology and Foundations can be reached at (662) 325-3426.
MSU is Mississippi's leading university, online at www.msstate.edu.