Contact: Sarah Nicholas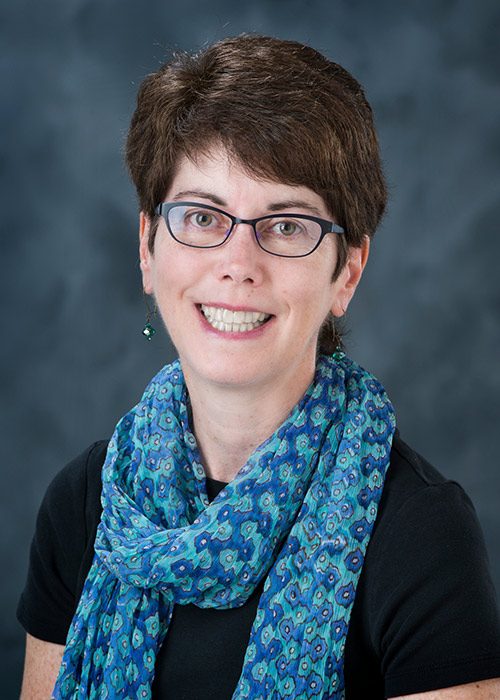 STARKVILLE, Miss.—A Mississippi State professor of history is the university's 2022 Mississippi Humanities Council Teacher of the Year for bringing insights of the humanities to public audiences, and she will give a special campus lecture this week.
Judith A. "Judy" Ridner will receive her award from the Mississippi Humanities Council at their annual ceremony in Jackson on March 25, when approximately 30 awards will be given to individuals throughout the state.
Ridner's tribute includes a $400 honorarium and invitation to deliver the College of Arts and Sciences Humanities Lecture, which is free and open to the public this Thursday [March 3] at 2 p.m. in the John Grisham Room at MSU's Mitchell Memorial Library.
Ridner's presentation "Living in the Material Worlds of Early America" will highlight how consumer choices—particularly regarding what to wear—influenced the evolution of racial, ethnic and class identities in pre-1820 America in ways that offer lessons about the present day.
Alan I. Marcus, professor and head of MSU's history department, praised Ridner's selection, pointing to her varied methods for highlighting humanities. "She teaches in many venues—through publication of her research; public history such as her 'Shaky Truce' project focusing on the desegregation of the Starkville public schools; her co-editorship of the journal 'Early American Studies;' and her adept and thoughtful classroom teaching," he said.
Ridner, a historian of early America with interests in the American Frontier, ethnicity and immigration, and oral and public history, said she is "honored and humbled" to receive the award.
"For me, it represents a capstone to a 28-year career spent at three academic institutions. It's also an important validation of my humanities-based teaching—from my published writings, to the oral and public history projects I've collaborated on with others, and the many wonderful students I've taught in university and college classrooms here at MSU and elsewhere."
An MSU faculty member since 2011, she earned her Ph.D. and master's degree in history from the College of William and Mary in Virginia, and her bachelor's degree in history and international studies from Dickinson College in Pennsylvania. 
Ridner is co-editor of "Early American Studies: An Interdisciplinary Journal," a peer-reviewed history journal highlighting the study of the histories and cultures of North America prior to 1850.
She is author of "The Scots-Irish of Early Pennsylvania: A Varied People," published in 2018 by Temple University Press. She also wrote "A Town In-Between: Carlisle, Pennsylvania, and the Early Mid-Atlantic Interior," a 2010 University of Pennsylvania Press publication, which won the Philip S. Klein Book Prize from the Pennsylvania Historical Association.
The Mississippi Humanities Council, funded by Congress through the National Endowment for the Humanities, provides public programs in traditional liberal arts disciplines to serve nonprofit groups in Mississippi and pays tribute annually to outstanding faculty in traditional humanities fields at each of Mississippi's institutions of higher learning.
MSU's College of Arts and Sciences includes more than 5,000 students, 323 full-time faculty members, nine doctoral programs, 15 master's programs, and 27 undergraduate academic majors offered in 14 departments. It also is home to the most diverse units for research and scholarly activities, including natural and physical sciences, social and behavioral sciences, and the humanities. For more about the College of Arts and Sciences, visit www.cas.msstate.edu.
For more information, contact the College of Arts and Sciences at 662-325-2646.
MSU is Mississippi's leading university, available online at www.msstate.edu.