Contact: Madison Welzbacher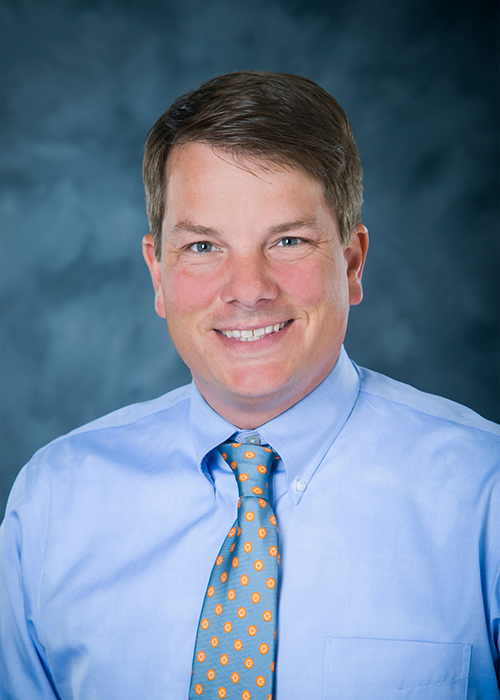 STARKVILLE, Miss.—After working for the university for two decades, a Mississippi State employee has been promoted to the newly created director of career and technical partnerships position in the MSU Registrar's Office.
Sean Owen, previously assistant director of research development and strategic initiatives at MSU's Research and Curriculum Unit, recently began his new assignment to help develop and grow partnerships with community colleges, business/industry and the military, He specifically has been tasked with raising awareness of the university's Bachelor of Applied Science program, which allows students to apply existing technical credits toward a bachelor's degree.
"Since launching the Bachelor of Applied Science program in 2019, there has been a top-down priority placed on creating partnerships to maximize student opportunities and success in the program," said John Dickerson, MSU associate vice president for enrollment and university registrar. "Dr. Owen's extensive knowledge of career and technical education, and its transformational impact at multiple levels of education, makes him well-suited for this position as we work to expand our network of community college, industry and military partners for the BAS program."
Owen earned bachelor's and master's degrees in biological sciences at the University of Mississippi and Delta State University, respectively, before obtaining his doctorate in education from MSU in 2006. In addition to his previous position, Owen has also served MSU as a research professor, conducting research on applied sciences, and career and technical pathways.
He is a member of the American Educational Research Association, the Association for Career and Technical Education, the Mississippi Educational Computing Association and Who's Who of Emerging Leaders. He also is the former president of MECA as well as the Consortium for Research on Educational Assessment and Teaching Effectiveness.
The BAS program allows students who have completed their associate of applied science degree to transfer up to 60 hours of credits to MSU. Students may study up to three emphasis areas either online or at one of the in-person campus options: Starkville, Meridian or Gulf Coast.
For more information on the program, visit www.msstate.edu/bas.
MSU is Mississippi's leading university, available online at www.msstate.edu.