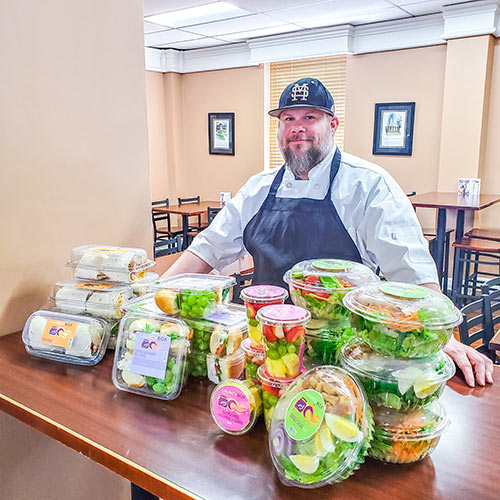 MSU Dining Services is introducing "Launch Box Grab & Go," a locally-created program found at all campus P.O.D. locations. All items are made fresh daily in the catering department and distributed to the P.O.D.s. Items include sandwiches, salads, snack boxes, parfaits, wraps and fruit cups.
The recipes for Launch Box were created by MSU Executive Chef Greg Huerkamp and include items like Edam Pimento Cheese Sliders, Grilled Chicken Waldorf Salad, parfaits, fruit cups and more! Chef Greg enjoyed making Grab & Go options for the Mississippi State community.
All of the labels and logos were created by Brianna Bradley, MSU Dining Services graphic designer and Mississippi State University alum. 
Look for Launch Box at a P.O.D. location!