Contact: Vanessa Beeson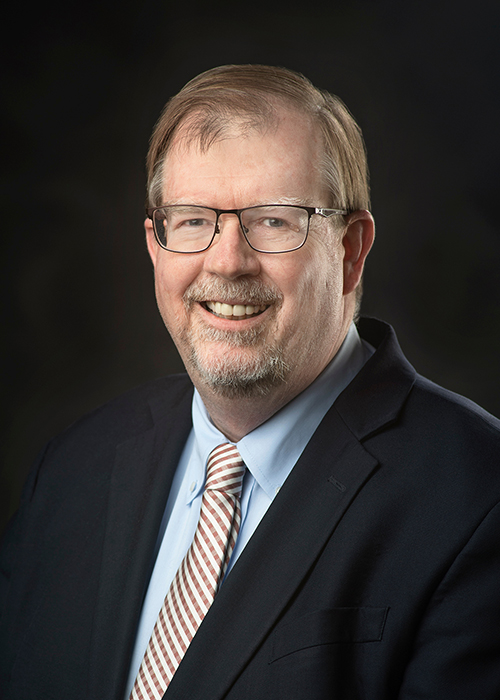 STARKVILLE, Miss.—Keith Coble, vice president of Mississippi State's Division of Agriculture, Forestry and Veterinary Medicine, has been named a fellow by the international Agricultural and Applied Economics Association.
The William L. Giles Distinguished Professor, one of only six fellows selected for 2022, considers the accolade a shared honor.
"I have been blessed with great mentors and collaborators in my career, so this designation makes me reflect on those individuals. I think it also says a great deal about Mississippi State and shows our university as a national leader in my discipline. I have spent the last 24 years at MSU and have been successful at an institution that generates fellows across many disciplines," he said.
AAEA designates fellows based on their outstanding contributions to the advancement of agricultural and applied economics.
"Most of my career, I've looked at how people think about risk and the mistakes they make managing risk. I've also spent a great deal of time quantifying risk statistically. We have had a great team working on these issues at Mississippi State. This work led to my engagement in farm policy, which often focuses on risk management. It remains timely as we think about climate adaptation today," he said.
Coble has been involved with the AAEA since he was a graduate student.  
"The AAEA meetings are where I met and learned from many others. I remember how intimidating my first meetings were as a grad student, but I kept going, and it made all the difference in my career. I encourage our graduate students to do the same," he said.
Coble served as AAEA president in 2020 and was on the group's board of directors from 2012-2015. He has chaired two sections, including the AAEA Applied Risk Analysis, which he cofounded. Before his role as DAFVM vice president, Coble served as agricultural economics department head in MSU's College of Agriculture and Life Sciences for five years. He has received the Lifetime Achievement Award from the Southern Agricultural Economics Association and worked for the U.S. Senate Agriculture, Nutrition and Forestry Committee.
Publishing more than 100 scientific research journal articles and 160 scientific conference papers addressing risk management, farm policy, insurance and agricultural data analytics, Coble was named to the USDA Advisory Committee on Agriculture Statistics for 2020-2022. Coble also is a member of the national Ag Data Coalition Board of Directors. He earned his bachelor's and master's degrees in agricultural education and economics, respectively, from the University of Missouri. He earned his doctoral degree in agricultural economics from Texas A&M.
AAEA has been the leading professional association for agricultural and applied economists for more than a century. Currently, there are 2,500 members in more than 60 countries. The AAEA publishes two journals, the American Journal of Agricultural Economics and Applied Economic Perspectives & Policy, the latter of which is helmed by MSU Professor Dan Petrolia who serves as journal editor. To learn more, visit www.aaea.org.
For more on the MSU Division of Agriculture, Forestry and Veterinary Medicine, visit www.dafvm.msstate.edu.
MSU is Mississippi's leading university, available online at www.msstate.edu.