Contact: Allison Matthews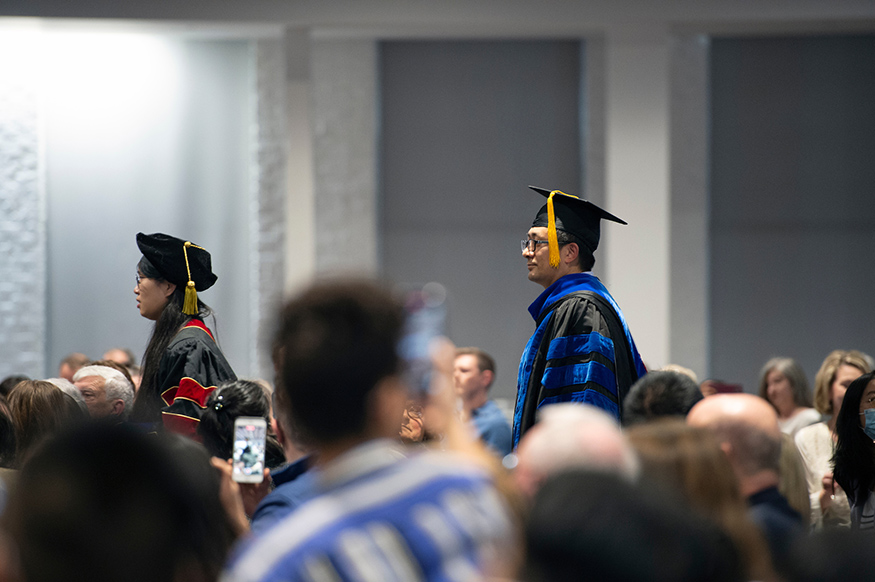 STARKVILLE, Miss.—A new Mississippi State ceremony last week honored the achievements of students completing the university's highest-level degree.
The Doctoral Hooding Ceremony honored 64 doctoral graduates, with each hooded by their major professor and college dean and recognized for achieving the Doctor of Philosophy (Ph.D.) degree.
All graduating doctoral students were invited to the university-wide ceremony and reception held at The Mill. President Mark E. Keenum addressed the students and their families and conferred the degrees.
"In addition to President Keenum, Provost David Shaw and seven college deans attended the event and hooded students," said Peter Ryan, executive vice provost for academic affairs and dean of the Graduate School, who also was a member of the platform party.
Ryan said the Graduate School and Office of the Registrar sponsored the event.
"Credit for the organization of the event goes to Mr. Brad Moreland, along with Ms. Lilli Harris, Drs. Brien Henry and Nathan Drake and others in the Graduate School office," Ryan said.