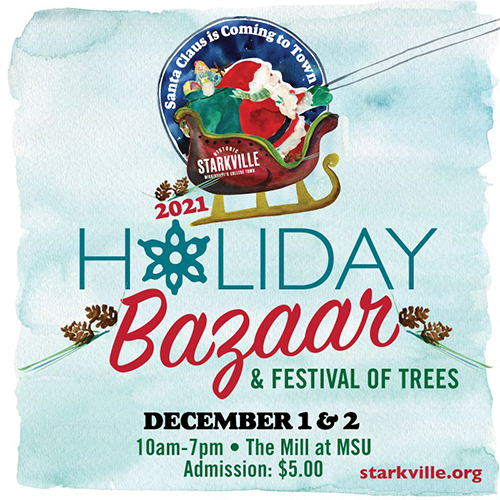 The Greater Starkville Development Partnership and the Starkville Main Street Association are hosting the annual Holiday Bazaar Wednesday-Thursday [Dec. 1-2] from 10 a.m.-7 p.m. at The Mill at MSU.
Admission is $5.
Parking will be available in the parking garage at The Mill at MSU, 100 Mercantile Lane, Starkville, MS 39759.
This year's event features vendor booths with a variety of Christmas gifts, handmade décor and specialty gift items. 
Also returning this year is the Festival of Trees, where businesses and civic organizations can promote themselves to the nearly 2,500 customers who walk through on both days of the event. To learn more and register, click here.
For more information on the Holiday Bazaar, click here.