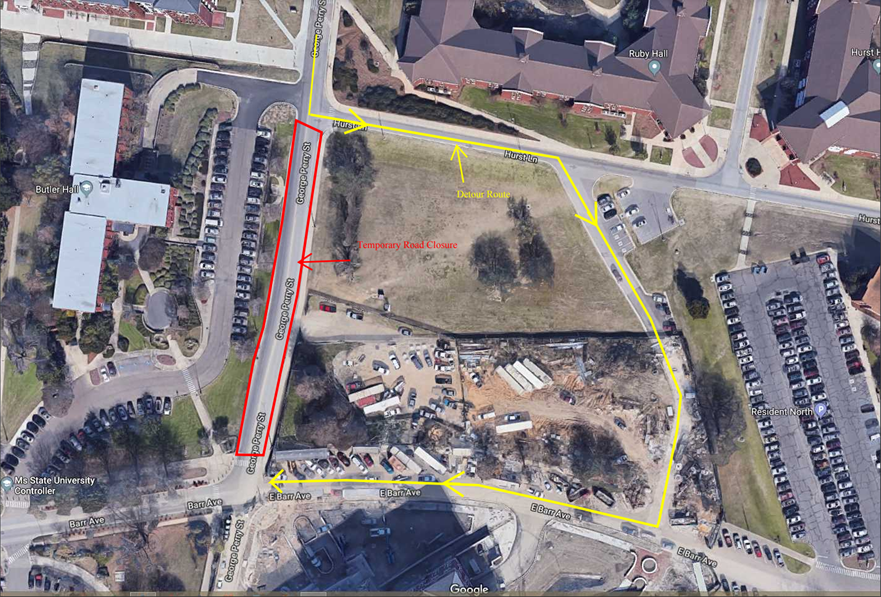 Both lanes of George Perry Street from Hurst Lane to Barr Avenue will be closed on Wednesday [July 21] at 6 a.m. to Monday [July 26] at 6 a.m.
The temporary closure allows for patching of damaged pavement sections on George Perry Street.
See the accompanying map for details.
We apologize for the inconvenience and appreciate your patience and support.
If you have any questions, please contact the Facilities Management Service Desk at 662-325-2005.