Contact: Allison Matthews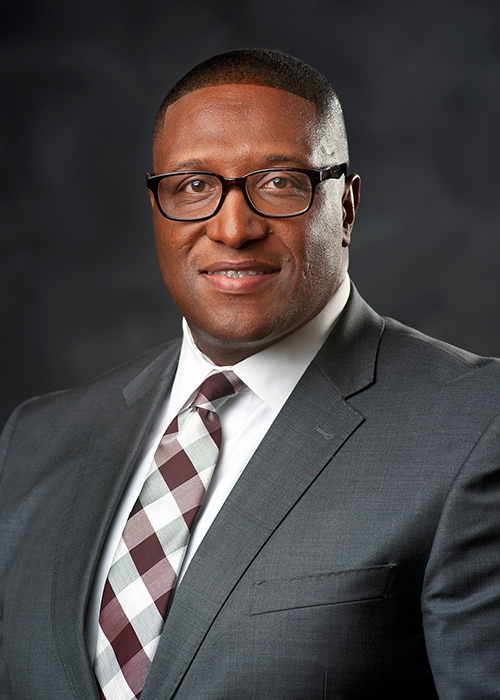 STARKVILLE, Miss.—A longtime academic coordinator in Mississippi State's College of Business is now an assistant dean.
In his new role since June 1, Vincent L. Young is overseeing the College of Business Academic Advising Center. Past MSU positions have given him experience in advising current and prospective students, evaluating academic records, coordinating student events and collaborating with college administrators, advisors, students and parents. He also has worked professionally in the real estate industry.
"In this new position as assistant dean, Vincent Young will play a critical role in supporting undergraduates in the College of Business and contribute to MSU's emphasis on student success. He has substantial experience working with business undergraduates and is a valuable addition to the college's leadership team," said Kevin Rogers, associate dean and professor of finance and economics.
Young is a graduate of East Mississippi Community College and earned bachelor's degrees in finance and real estate finance from MSU in 2013. He is a 2015 MSU Master of Public Policy and Administration graduate and currently is pursuing a Ph.D.
As the oldest college of business in Mississippi and among the oldest in the SEC, MSU's College of Business boasts more than 34,000 alumni from all 50 states and 142 countries. Learn more at www.business.msstate.edu.
MSU is Mississippi's leading university, available online at www.msstate.edu.