January 29, 2022




7:30 pm
About this event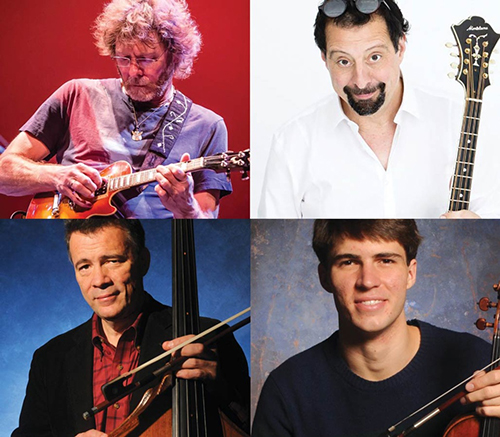 American music masters Sam Bush, Mike Marshall and Edgar Meyer join with George Meyer for the kind of special collaboration usually heard only at a bluegrass festival. Bush and Marshall are mandolin virtuosos rooted in bluegrass. The Meyers (George on acoustic bass, son Edgar on violin) come from the classical world. Together, they make acoustic music that can only be categorized as "amazing." You'll hear works from the 1999 genre-bending album "Short Trip Home" (which featured Bush, Marshall, and the elder Meyer), plus new music written for this tour.
Four musical stars are coming together in a burst of creativity; don't miss it!
Details
Location
MSU Riley Center - 2200 5th St., Meridian, MS 39301
Cost
Tickets range from $25-$75.
Primary Sponsoring Organization
MSU Riley Center
Sponsoring Organization's Web Site