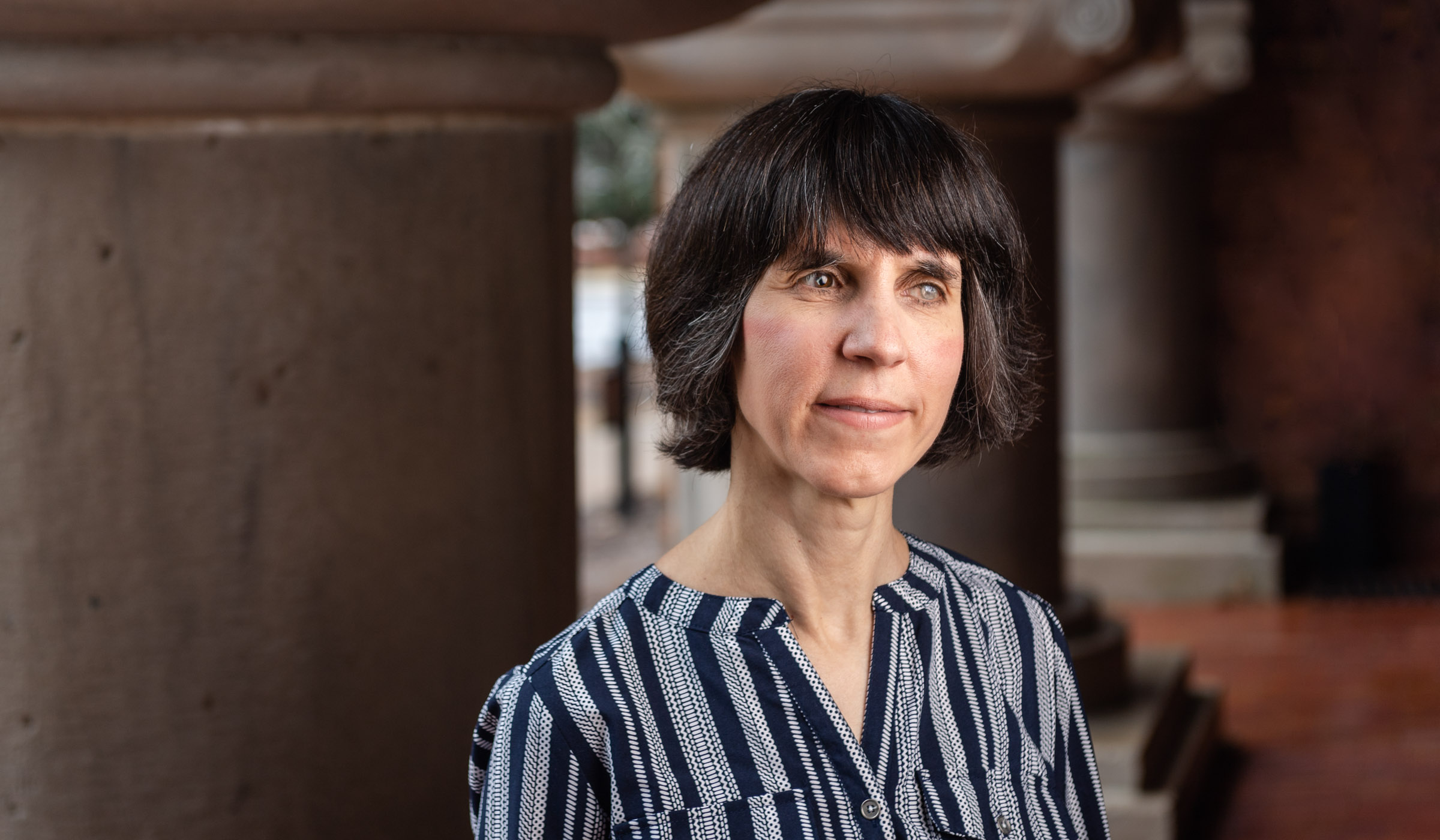 Kendra Farrow is determined to pay it forward by helping individuals who are blind or have low vision (B/LV). Born with a degenerative retinal eye condition, Farrow has used her own experience with vision loss to build her career helping others.
Farrow serves as the interim director of the Older Individuals who are Blind Technical Assistance Center, known as OIB-TAC, with Mississippi State's National Research and Training Center on Blindness and Low Vision, the only federally funded center focused on employment and independent living outcomes for people with B/LV.
After graduating from college, Farrow was encouraged to enroll in a master's program to become a rehabilitation service provider for individuals with B/LV. With her own vision on the decline, she jumped into the program and learned how to instruct others about vision loss and learned skills that would help her function in the workplace and at home.
Farrow worked in her home state of Pennsylvania as a vision rehabilitation specialist for 14 years. During that time, she worked with individuals of all ages with varying levels of vision loss.
Farrow started working at the NRTC in 2014 and has been a key contributor to the training and technical assistance activities, continuing education courses, and the administering of program evaluations.
From her work as a vision rehabilitation therapist, Farrow has brought her experience of working with older individuals to her current role. The OIB-TAC is a subsequent grant under the NRTC with the goal of being a resource for programs targeting older individuals with vision loss. Funded through 2025, OIB-TAC works to support services in all U.S. states and territories through providing free continuing education and technical assistance.
A recent project was the development of a public service announcement, Time To Be Bold, that was shared nationwide to inform people of the services for older individuals with vision loss.
Programs that provide services can use this PSA, along with free continuing education courses and technical assistance provided by the OIB-TAC to expand and improve their services. With each interaction, Farrow is "proud to have assisted programs that provide services for individuals who are B/LV."