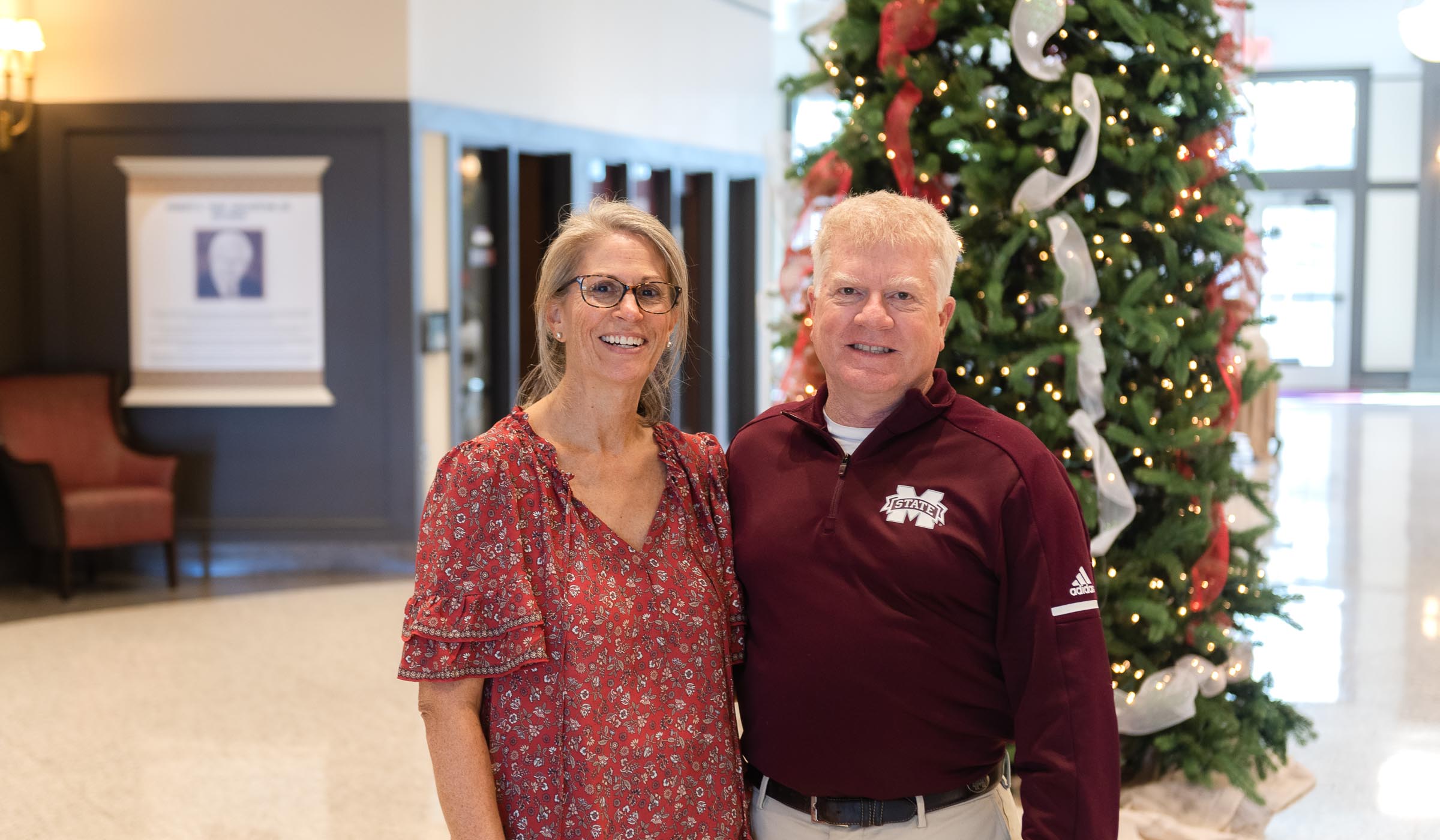 Jimmy and Orly Hardin's journey together may have started halfway across the world, but it took root at Mississippi State.
An Atlanta native and Emory University student, Orly traveled with her father, an EU archaeology professor, to Israel for a study abroad experience. It was there she met MSU undergraduate archaeology student and Greenwood native Jimmy. The two started a long-distance relationship while they finished their undergraduate degrees, and then decided to marry and move to Arizona where Jimmy had enrolled for graduate school.
After moving out west and traveling across continents for Jimmy's dissertation research, the Hardins wanted to return to Starkville for Jimmy to begin his career as an archaeology faculty member. Fortunately, a university position came open, and the couple began their careers at MSU. Over 20 years later, Jimmy is now an associate professor and director of the Cobb Institute of Archaeology, while Orly works as assistant director of alumni engagement and recruitment programs in the MSU Alumni Association.
The two have raised three children they hope carry on the family's growing MSU tradition, including a daughter that's a recent MSU graduate, a son with Down syndrome who benefitted from MSU's T.K. Martin Center for Technology and Disability and the Autism and Developmental Disabilities Clinic, and a daughter currently in ninth grade.
With the holidays approaching, the couple is reminded why they returned closer to home, where they can easily connect with family from Atlanta and the Mississippi Delta.
"We went out west and we lived abroad, but we couldn't wait to get back and that's because of family," Jimmy said. "Every one of my cousins on my mom's side of the family went to MSU, so they come back for games. I get to see people I went to college with when they're here. People love to come back, mostly for the same reasons we like living here."
During her time at MSU, Orly has worked in the comptroller's office and the Office of Admissions and Scholarships before she joined the Alumni Association staff in 2007. In her current role, she helps connect alumni to university recruiting efforts and organizes campus events such as the Alumni Association's tailgates at football games.
"One of the things I like about the Alumni Association is that people love MSU so much," Orly said. "People are so appreciative of what State gave them. They want to give back somehow, and it's fun to find ways people can stay connected and then help the next generation."
While his own teaching and research has been rewarding over the years, Jimmy said that in his administrative roles, it has been exciting to watch younger faculty members inspire students and carry out impactful research that shapes our understanding of the Southeastern United States and the Middle East. He also appreciates the international experiences he has been a part of as a student and an employee, something he never envisioned when he came to MSU from Greenwood.
"I didn't see any of this coming at all," Jimmy said. "I love taking students to the Middle East. It gives them an experience similar to what I had. A lot of them have similar backgrounds as me and have not traveled abroad. It really gives you a different perspective."
The Hardins have spent years supporting and coaching their children as they played soccer in various leagues and tournaments. They also are avid travelers, although during the COVID-19 pandemic they have come to better appreciate down time at home watching TV and movies, and hanging out as a family.