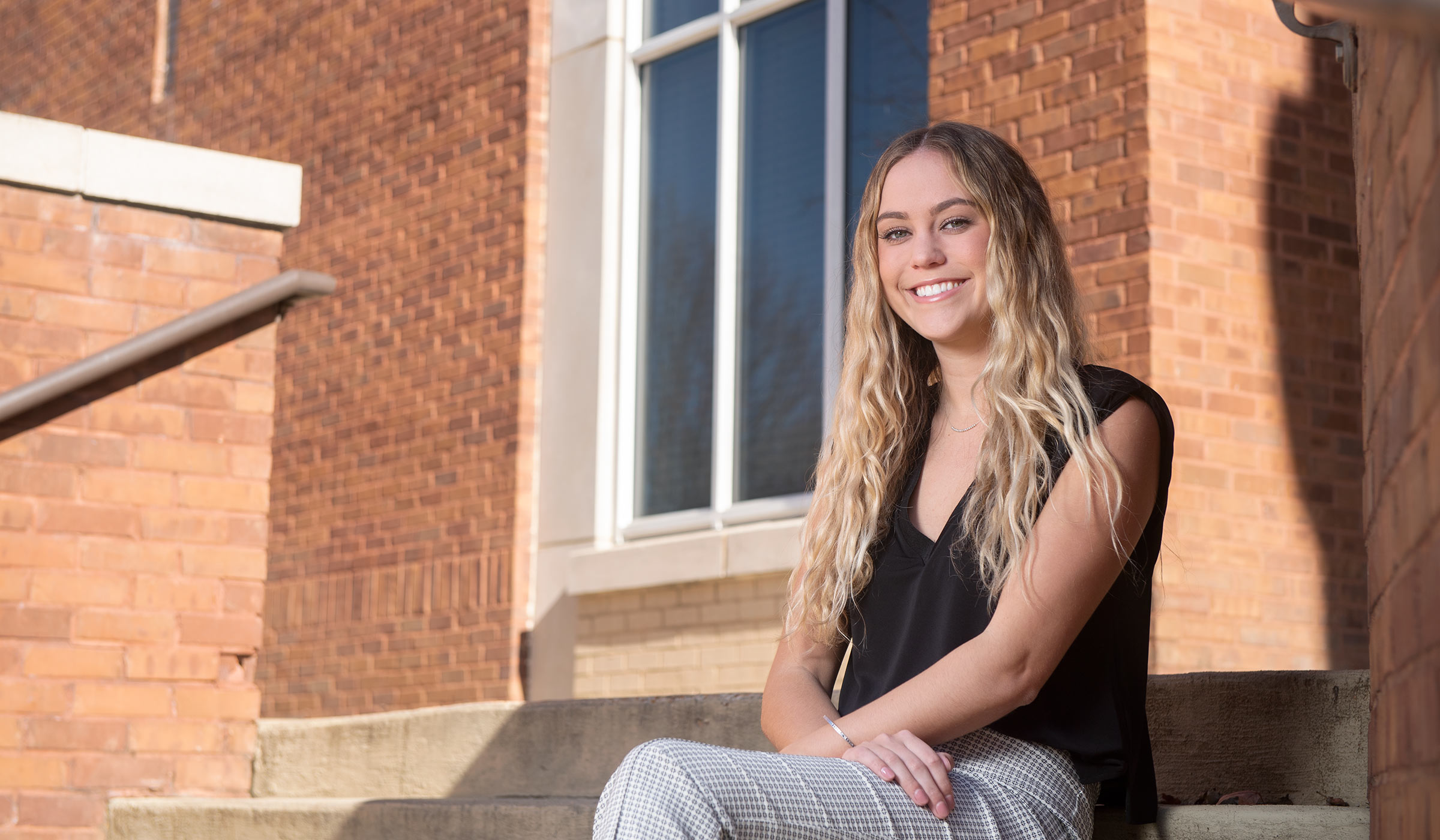 As the dark clouds of the pandemic begin to part, the bright lights of successful futures shine like a beacon for Mississippi State University's fall 2021 graduates. Allyson Jansen, a senior double majoring in finance and Spanish, is among students graduating this month with a bright future ahead.
The Jackson, Missouri native said the warmer Mississippi temperatures and beautiful campus are what initially attracted her to Mississippi State, so she and her mother traveled to Starkville to take a tour. What ultimately impressed them was the College of Business and its focus on academics.
"I knew right away that I wanted to major in something regarding business," recalled Jansen. "But there were so many options that it was hard for me to choose at first, so I started out in business administration. Because of the flexibility to take classes in multiple areas of the college, it allowed me to find out what I really liked, which ended up being finance."
She remembered excelling in her high school Spanish class, so she decided to take Spanish as an easy humanities credit. While attending an extra credit event for the course she heard from Travis Wiseman, director of the international business program on campus.
"As soon as I left the event, I called my mom and told her I knew that I wanted to be in the international business program, which is a five-year program. I had a good grasp on all the concepts I learned in my finance classes, and I knew I could challenge myself if I picked up a second major in Spanish," said Jansen. "I also understood that globalization in business was moving at a rapid rate, especially in larger corporations, and I thought that pairing finance with a foreign language would give me a competitive edge in the workforce."
One of the requirements for the IB program is a 10-week international internship before graduation, and Jansen was fortunate to complete her internship prior to the pandemic in Alcala de Henares, Spain during the summer of 2019.
"My friends and I talk about it all the time and we all agree that 2019 was the best year ever—especially between my sophomore and junior year of college. That's when you really find your close friend group," said Jansen. "When 2020 rolled around and we all had to go home, there was a lot of uncertainty, but I felt lucky to have such a great support group of friends to get me through the tough times."
Jansen said getting to graduation is a special milestone.
"It's that last leg of the college journey, and I am going to enjoy every minute of it."