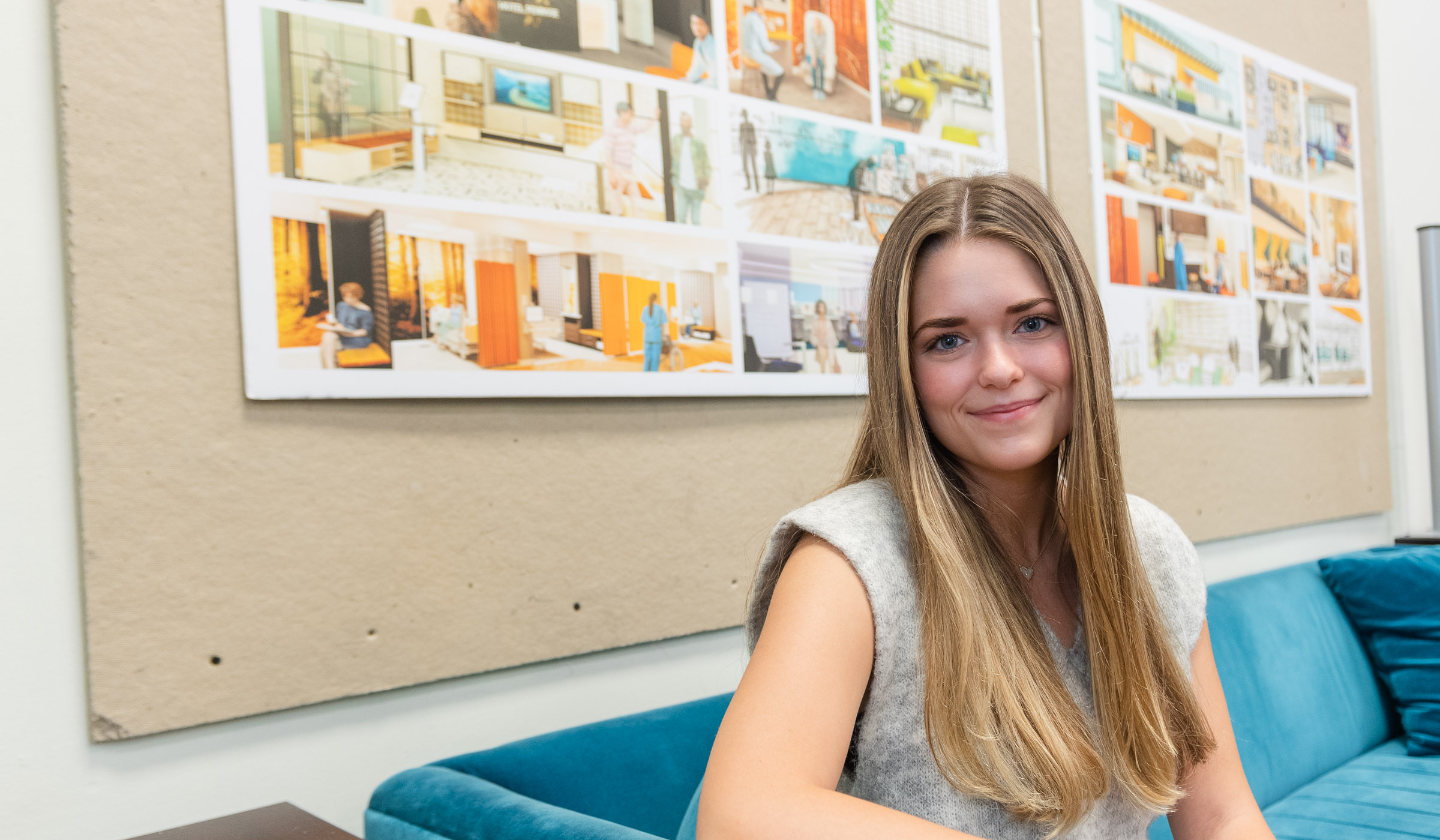 Mia C. Oakley has found her place at Mississippi State.
The senior interior design student from Brandon feels fortunate to be a part of the interior design program and Delta Gamma sorority at Mississippi State, both of which she described as close-knit communities.
Oakley, who lives in the sorority's house on campus, said she has a deep appreciation for the opportunities the organization has given her, but she is especially thankful for the connections she has made with fellow sisters in the College of Architecture, Art and Design.
"Every DG in CAAD is in a group message," she said, adding this has been a great source to connect her with fellow classmates. She said some of her best friends now are also in both the sorority and majoring in interior design, and that has created a special bond.
Oakley, who grew up tailgating at Mississippi State, was encouraged by her mother to pursue a major in interior design.
She wasn't always sure she would attend MSU, but her experience at the Donald Zacharias Leadership Conference during both her junior and senior year of high school is what solidified her love for the university.
"It's also hard to come by a good interior design program," she said, "and the one here is fantastic and played into my decision."
Oakley described the program as a "little community."
"You know everyone, and you are all in the same place. We can ask each other questions and bounce ideas off each other creatively," she said. "We are also fortunate to be able to connect with our faculty, who are so influential in our education."
The design major also has given her a new appreciation for the architecture of the buildings as she walks through campus.
"It's beautiful; I'm so thankful to be here in a fantastic place."