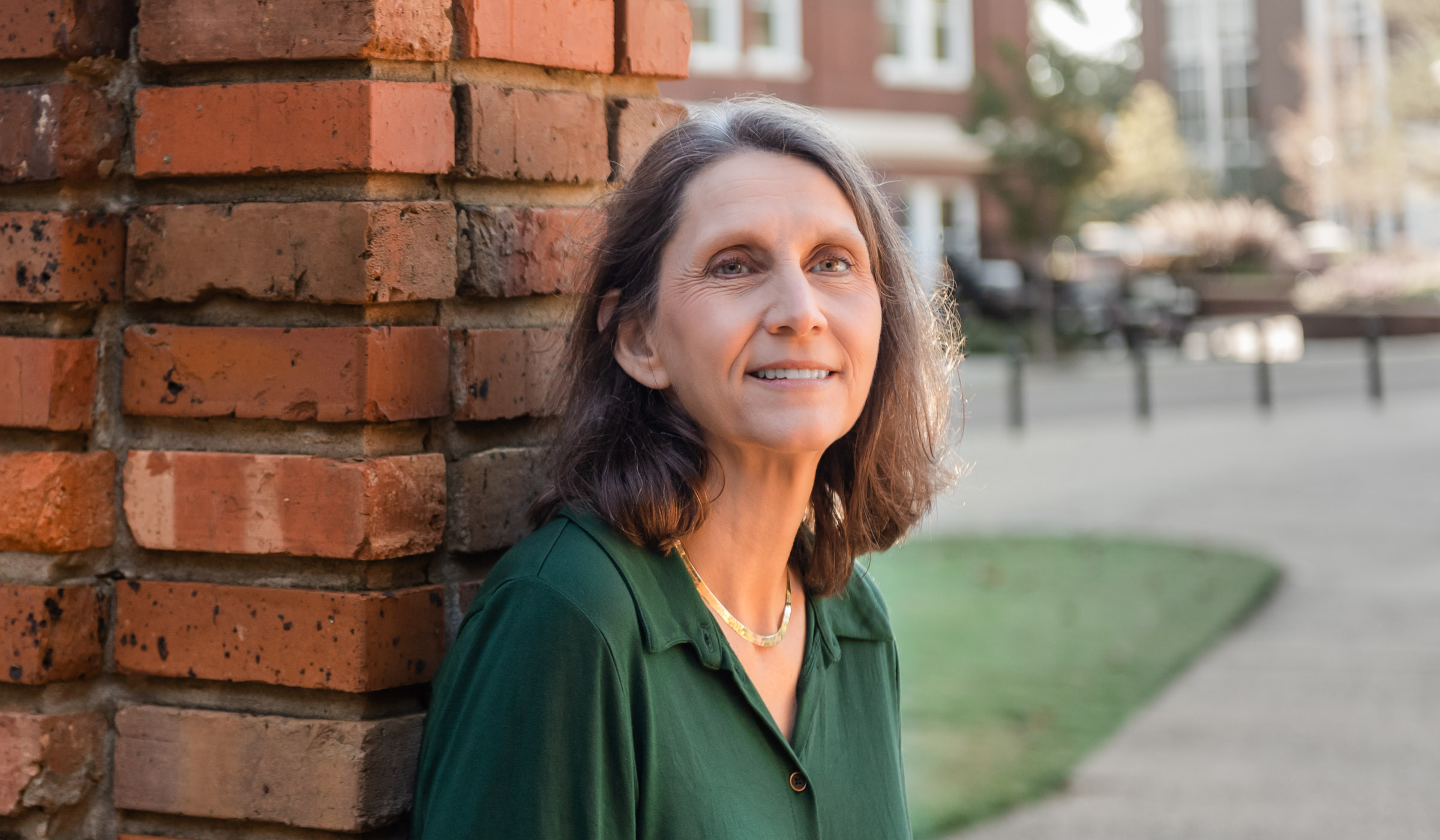 "Hopefully being able to make a difference in at least one life" is what drives Kim Walters' passion for her career at Mississippi State University. An instructor in the Department of Mathematics and Statistics for more than 25 years, Walters has had the opportunity to make a difference in the lives of thousands of students—a chance she said fills her with energy and excitement.
"Helping students learn that they can be successful in math, and learn that they might even like it, is one of my favorite aspects of my job. Helping students navigate through college and seeing the 'light bulb moments' when a student understands a concept reminds me why I love my job," Walters said.
A math instructor since 1995, she is known for teaching College Algebra, College Algebra Co-Req, Business Calculus and Math in Your World. She taught Math for Elementary Teachers for numerous years and now teaches a section of True Maroon, part of the First-Year Experience class for freshmen.
"This class helps students make contact with a professor and other students—providing them with 'someone' that they can reach out to. My favorite thing about the First-Year Experience class is that it's a non-threatening class where students get to know each other and me. Hopefully, they walk away feeling a little more prepared to move through college and with a little more knowledge about MSU," she said.
Coming from a family of teachers, the Woodville native said she always wanted to teach. "My mom was a teacher and my dad was an attorney. Education was very highly regarded in my family. It was not 'if' you go to college, but 'when' you go to college," Walters said.
After earning her bachelor's in mathematics from MSU in 1988, she went on to complete her master's in mathematics from the University of Alabama in Huntsville in 1991.
"I honestly never considered teaching at the college level," she said. "I thought I wanted to teach high school, but I had a teaching assistantship while working on my master's degree and discovered I loved teaching at this level."
She did teach high school for five years, but Walters was approached about teaching a few College Algebra classes when she and her husband relocated to Starkville so he could work on a graduate degree. 
"The rest, I guess, is history since I have not left," she said. Her husband of 33 years, Andrew Walters, has been an MSU instructor of aerospace engineering for 19 years. Their two children are students at MSU, and one is a member of the Famous Maroon Band.  
"If I had to pick one thing that I wish students knew, I would say instructors and professors are more approachable than students think we are," Walters said. "We are here because we like students and ultimately want them to be successful. Even in these times, reach out to your teachers. Ask questions about the subject matter, but just get to know us."