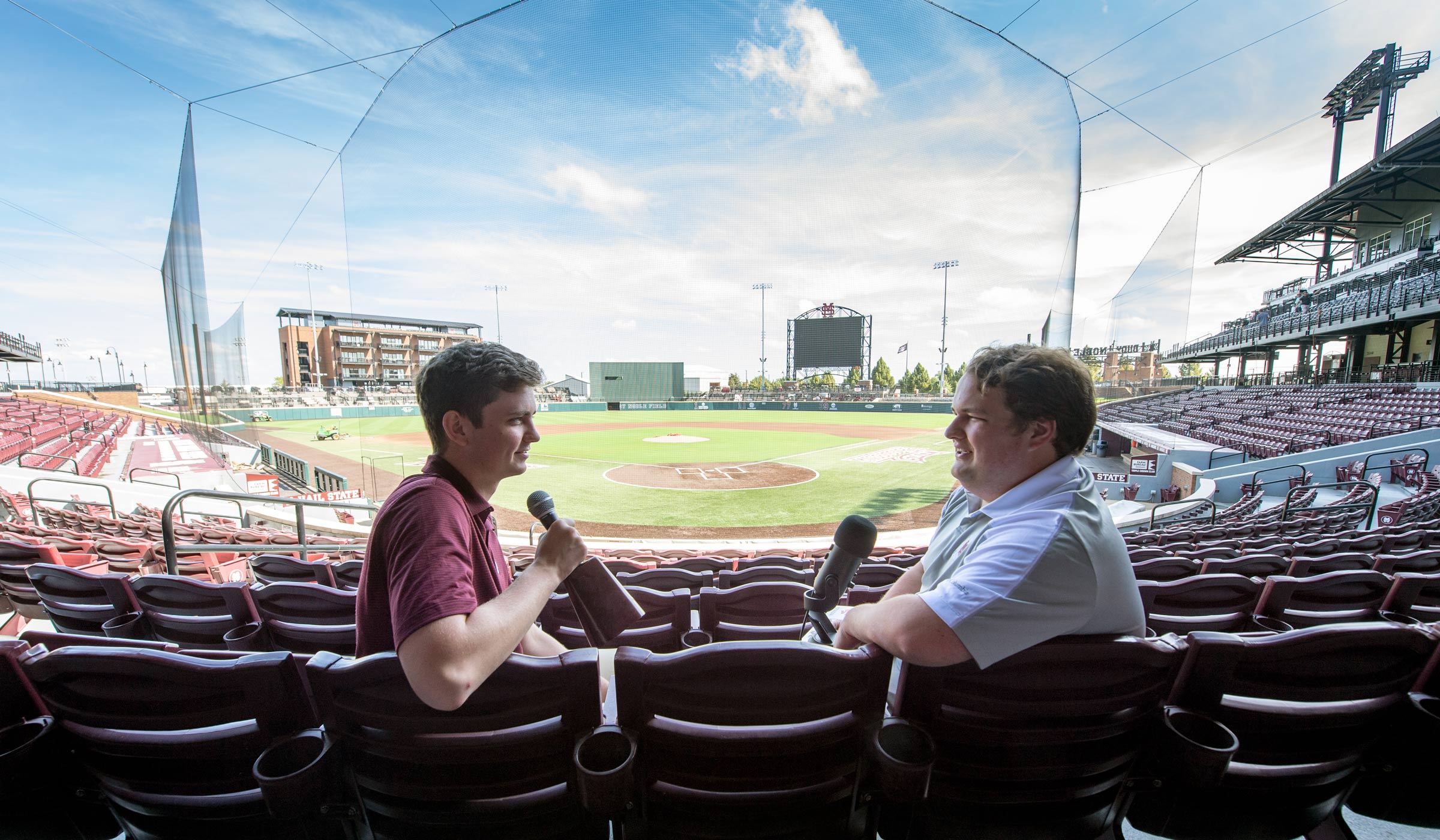 Friends since childhood, Jack Taylor and Hunter Tew have spent years talking about sports, particularly Mississippi State University's athletics teams.
The Laurel natives carried their passion for MSU sports to the university, where both are now seniors. Taylor, a biochemistry major, aims to attend medical school after graduating next spring. Tew will graduate in December with a degree in business information systems.
In 2020, the duo decided to turn their regular sports conversations into a podcast focused on MSU athletics. With some cheap equipment and modest research into how to produce and distribute a podcast, "Going for Tew with Jack Taylor" was created.
"We're covering a Mississippi State team that several other podcasts cover, but I think ours is unique because we're college students doing this on the side, so it's a little bit more relatable," Taylor said. "Hunter isn't too far removed from playing football in high school, so he has some really good insights. Then I can come in with some comedic relief."
Taylor and Tew started the podcast not knowing if any listeners would be interested in what they had to say, but they have developed a steady following after publishing episodes for over a year. They also have enjoyed interacting with fellow Bulldog fans through social media pages for their podcast. The students have benefitted from support from some of their creative friends, including one who designed a logo for the podcast and one who recorded intro and outro music.
"I'm not the best at talking in front of people, but it really has helped me be a better communicator," Tew said. "I used to go through the old episodes and cut out every time that I would have a little stutter or say 'um.' But that's improved a lot since we started."
While the COVID-19 pandemic might have made their college experience a little different than they expected, Taylor and Tew both said they have enjoyed their time on campus, particularly attending football and baseball games. The Diamond Dawgs 2021 National Championship run has been a major highlight of their time at MSU.
Outside of sports, Taylor has enjoyed being involved with the college ministry at First Baptist Church in Starkville. Tew met his fiancé during his first week on campus, helping to shape his personal life beyond the education that is preparing him for a future career.
With careers and more education on the horizon, the seniors have no plans to discontinue the podcast, regardless of where life takes them.
"It doesn't take that long to do, and we're going to talk about sports regardless," Tew said. "We might as well keep going."